I always think there's no point in celebrating Mother's Day - not because my Mum doesn't deserve all the love in the world, but because we should be celebrating and showing our appreciation to our Mums (and Mother figures) every single day. However, this is one day of the year that's dedicated just for them - shops have personalised cards on sale, special boxes of chocolate return to the shelves and the flower aisles suddenly become overcrowded with roses.
In light of recent events, it might seem more difficult to celebrate Mother's Day in the way we normally do. There's restrictions on going out for a family meal, or even going to the shops and buying a well thought out present. However, here are my top 10 ways to celebrate Mother's Day during coronavirus…
1. Make her breakfast in bed
If you're able to be with her in person, start the day off right and put a smile on your Mum's face as soon as she wakes up. Pancakes, scrambled eggs or a steaming mug of tea should do the trick. Trust me, waking up slightly earlier and losing an hour of sleep is so worth it to see your Mum wake up in a really good mood. If you don't live with your Mum, why not set up a Skype call at 8.30am to have breakfast in bed together. Or can you send breakfast via Deliveroo?!
2. Send your mum some flowers from the comfort of your living room
There are SO many online florists who will send a bouquet of flowers through the post and straight to their doors. Some of these include Eflorist, Interflora, Waitrose Florist or Bloom & Wild whose flowers get posted through your letterbox if you're not in! These are extremely convenient as you can even add a handwritten note and an extra gift (some florists would add a free box of chocolates!)
3. Make her a DIY gift
Like me, if you've got younger siblings, nieces, nephews or children of your own, it's more than likely they'll be up for creating some sort of home-made gift. When I was younger, I used to make cards every year for my Mum's birthday, each with a little drawing of us in front of our house (don't ask me why it was always the same picture...). Some ideas for DIY presents: a photo collage of your baby pictures, a 'care basket' or a homemade jewelry box.
4. Send her a card from Moonpig
If you want to give your mum a personalised card but don't have the time, a creative mind, or live far away, then you can send her a customised card online. Moonpig (or other similar sites) have systems that will do all the work for you - all you'd need to do is put in her name, address and personalised message!
5. Create a spa day right in the comfort of your home
If you were planning on taking your mum to enjoy a spa day this Sunday but are no longer able to do so, then don't worry! You can create your own spa by transforming your living room and creating a Zen environment. All you need to do is light some scented candles, play some soothing music and buy a few face masks. Here's a more detailed guide on how to create a DIY spa day at home. If you don't live with your mum and aren't able to visit her, then you can still buy candles and face masks to send it in a care package for her to enjoy at home (and even log in via Skype to do your face masks together).
7. Bake her a cake
Again, this could be such a fun thing to do with your siblings. You can also get as creative as you want with the decorations, and would be a nice way to end the day.
8. Set up a movie day
Think about all her favourite movies, whether that's a childhood favourite or a recent comedy, and come up with a schedule of movies to watch throughout the day. Set up your living room like a cinema by closing the curtains, bringing all your pillows and duvets, and making sure you're stocked up on snacks. If you want to still enjoy a movie day but can't actually spend the day with your mum then there are many collaborative streaming services where you can watch movies at the same time, even if you're not in the same room. Netflix Parties is a new one I've recently come across!
Remember that small things with minimal effort can have the most impact - it's the thought that counts.
9. Send your mum a Sunday roast BY POST!
Jones and Sons, a classic British restaurant, is one of the many places that have opened up requests for delivering a meal to your mum this Mother's day. A Sunday roast may be part of your typical way of celebrating mother's day. But it doesn't have to stop this year! There are many packages that you can order to have it delivered (wine included!). In the words of Andy Jones (founder of Jones and Sons): "To not have a great Sunday Lunch on Mother's day is an absolute nonsense and I simply won't allow it".
10. Celebrate with your family and friends
If sadly you don't have a Mother figure in your life, there are still ways you can celebrate Mother's day. Connect with the rest of your family or close friends and spend the day celebrating the relationships you've built with each other.
Happy Mother's Day to all the super Mums and mother figures out there. We appreciate you so much. <3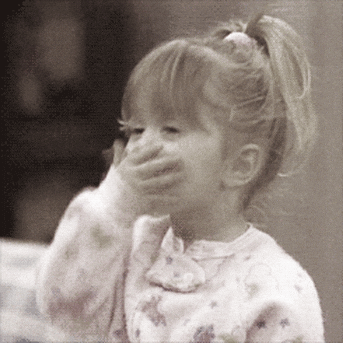 ---
Other news